The first Nurse In was hot.
102+ degrees.
What was I thinking?
I didn't want to let anything stop me. I didn't want to reschedule. The tension in my life trying to stop me might as well have been 102 degrees. What was the difference besides a bit of symbolism?
I attracted some pretty serious heroines as a result.
I can see on all these faces the intensity of the experience.
I felt rescued, saluted, surrendered, lifted up and sacrificed all at once. Terrified to nurse and ready to confront the challenge.
The heat was a welcomed distraction to the challenge for me at one point.
When I saw these women nurse around me, I was shifted inside.
Outside the house, outside of a hashtag for breastfeeding....OUTSIDE.
It was liberating.
They taught me how to be liberated.
And I'm still learning.
I still feel afraid but now the excitement is winning the battle.
I can feel a place building in my heart that is not afraid to breastfeed.
And that was just the beginning. The first Nurse In.
The second one brought an unexpected remembrance of primal power.
with a continuance of liberating my heart.
and hopefully others.
hopefully these little steps are bringing greater breastfeeding comfort to those participating.
those watching.
Photos by The Wild Heart Studio
And those showing support even if they aren't breastfeeding.
These people are a source of....faith.
Thank you for coming and being willing to publicly show support.
So that a loving message can be spread.
We don't all make the same choices. We all can't.
Life brings different possibilities to us.
For me, tandem nursing was a possibility I embraced and being able to embrace it lovingly in public after being shamed in private is...
Exhilerating.
The Next Nurse In is coming up fast and looks to be another powerful experience.
Hilda M. Robles is my greatest source of breastfeeding inspiration.
She attended the fist Nurse In with her now 6 year old daughter and will be at the next one.
She's an incredible human being, I am so over joyed to celebrate here.
Come. See Hilda and I nurse. Come see breastfeeding in public celebrated.
The next Nurse In is at
Arroyo Verde Park
in Ventura, California
I'll make as many leaf crowns as I can to share for those attend.
Park in the first parking lot to the left as you enter
Head strait for the shade.
I have tandem nursed here before.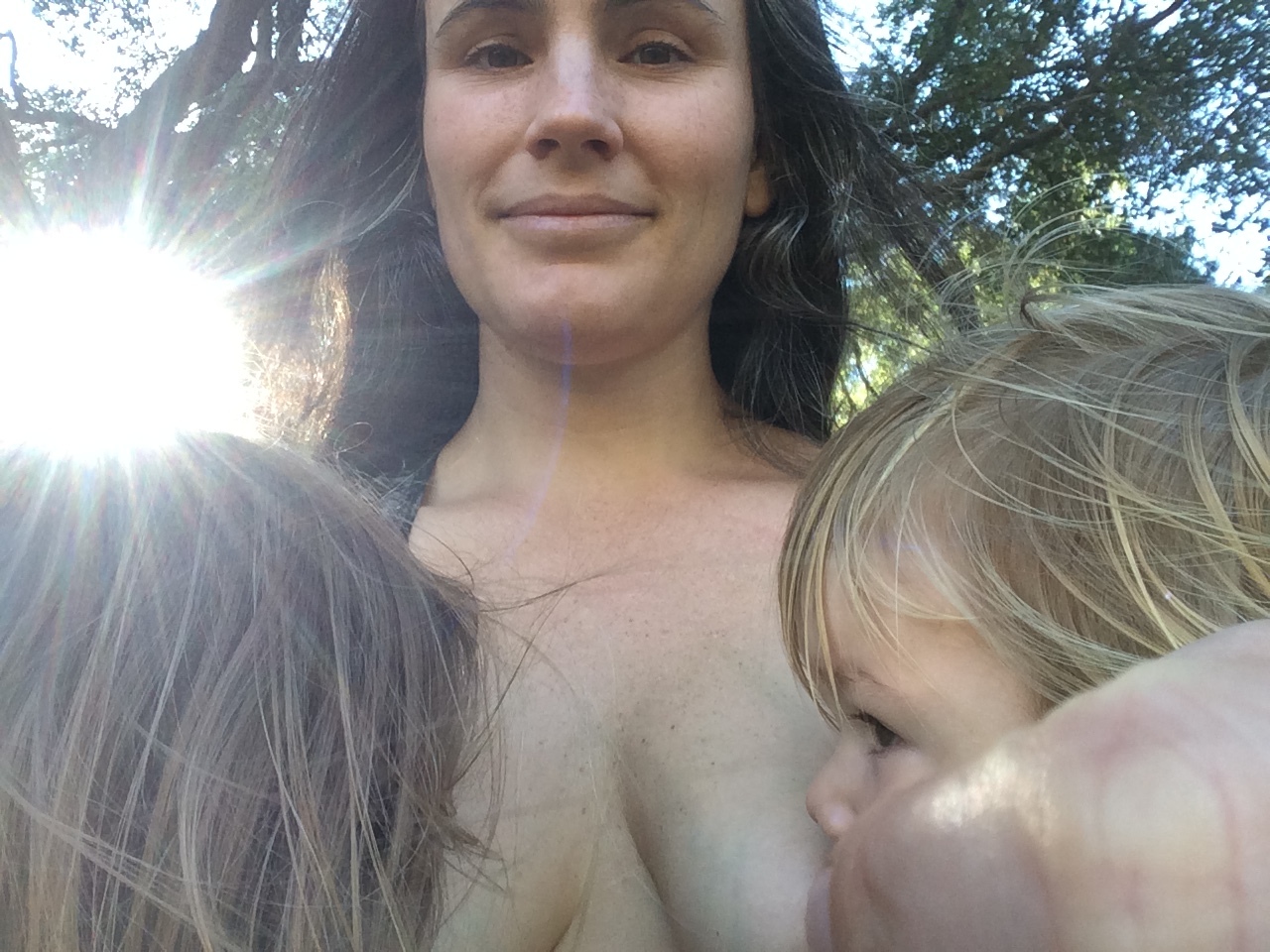 It is $2 to come for the hour at the park or $5 for the weekend day.
I feel grateful to this loving community for emails of support.
I feel embraced by you all.
To register for the date and time of the Nurse In fill out this form...